Posts Tagged Deering banjos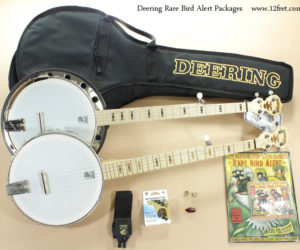 Following the Deering Goodtime Crow packages, the new Deering Goodtime Rare Bird Alert Packages provide everything you need to get started with a quality US-made banjo at a reasonable price.
The Deering Rare Bird Alert Banjo packages are built around the Deering Goodtime (open back) or Goodtime II (resonator) banjo.
MORE

→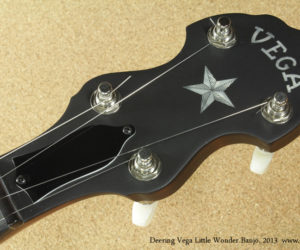 The Vega Little Wonder is intended to be a quality instrument at a reasonable price – so it uses quality woods (maple and ebony) and good hardware but doesn't have a lot of decoration.
MORE

→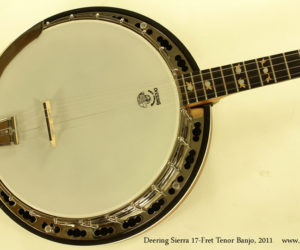 The banjo has been enjoying a remarkable renaissance. Once a presence on nearly every stage, the banjo was eclipsed by the amplified guitar for many decades. Now, however, more and more people are discovering how great a banjo can sound, and how good and varied banjo music really is.
MORE

→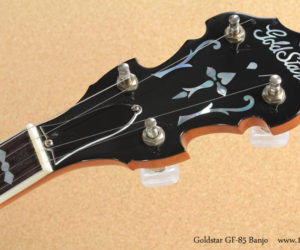 Summer is here and banjo music is in the air! Here are five Bluegrass Banjos under One Thousand Dollars.
I'm always in short supply for good, playable, used banjos in the under $1000 price range but some nice trade-in banjos came in this week.
All 5 banjos below are ideal for the intermediate player who wants a good sounding banjo but is not ready to move up to a professional instrument.
MORE

→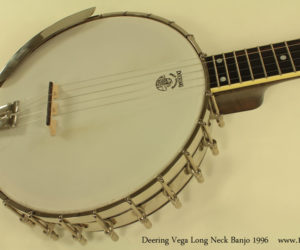 This 1996 Deering Vega Long Neck Banjo is the long neck version of the Vega # 2 banjo as played by Pete Seeger.
It's an open back model featuring an AAA-Curly-Maple neck with ebony fretboard, Tube-a-phone tone-ring, Historic "bracket band", and Deering tailpiece. The current new price for this model is $3,995.00.
MORE

→