Discontinued
Ramirez 2NE CWE Cutaway Classical Guitar with RMC MIDI pickup, 2017
Price: $2750 CAD
This instrument has sold
MORE

→
This new, older stock Taylor 320 from 2013, with an all-mahogany Dreadnought body, full warranties and a huge discount.  We're unsure of the original MAP pricing for this guitar, Taylor 320, serial number 1109133076 with Mahogany top, back and sides. But we are sure that the Off the MAP price is a great deal!
Price: $1199 CAD
This instrument has sold
MORE

→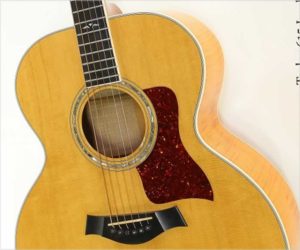 The Taylor 615 jumbo Maple steel string guitar is unabashedly visually related to the most venerable of the Jumbo body acoustics, the Gibson J-200, from the oversize curves to the flame maple back and sides. In the form seen here, with no cutaway, the 615 was built from 1981 to 1998. At that point, it gained a cutaway and pickup and became the 615ce and was finally discontinued in 2011.
Price: $1600 CAD
MORE

→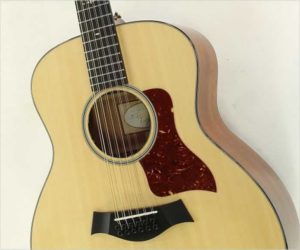 The Taylor 556 12-string Grand Symphony is now discontinued and replaced by models like the 552ce and 562ce Grand Concert. Still, it shows why Taylor took over the spot for 'King of the 12-String Jumbo'. The Grand Symphony body shape is a full size jumbo, roughly equivalent to the Gibson J-200 or Guild F55. It provides a lot of output power and when built using a Spruce top paired with Mahogany back and sides, delivers that with sparkle, clarity and articulation.
Price: $2100 CAD
MORE

→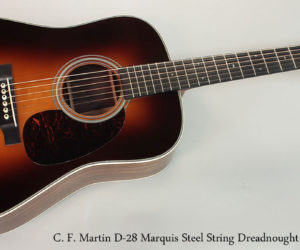 The C.F. Martin D-28 Marquis features 'Martin Golden Era' (1930-1940) appointments and is constructed with East Indian rosewood and Adirondack Spruce.
This instrument has sold
MORE

→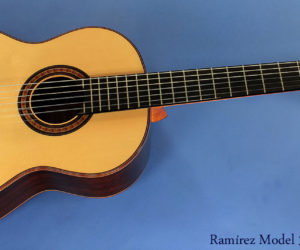 Based on the of the 1990s model E series guitars, developed from designs conceived by Jose Ramirez III, Amalia Ramirez created the 2 NE and 3 NE models as an affordably priced, all-solid-wood instrument for the serious student of classical guitar.
Price: $2250 CAD
MORE

→