OM
Santa Cruz OM-PW Pre War Style Guitar, 2004
Used
Price: $3750 CAD
This instrument has sold
MORE

→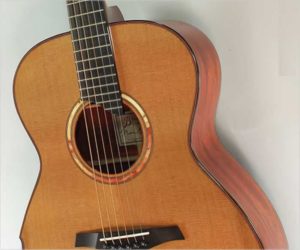 This Marc Beneteau OM was built during 2011 at the Beneteau Guitars shop in St. Thomas, Ontario.   Marc has been building since 1974, originally in Ottawa.   He is largely self taught, though he's taken inspiration from Jean Larrivee's work.   Many prominent Canadian builders worked directly for or with Larrivee, but Marc did not, instead taking cues from Larrivee's influences from classical guitar building, which produces a result quite different from the Martin – Gibson building styles.
Used
Price: $3500 CAD
This instrument has sold
MORE

→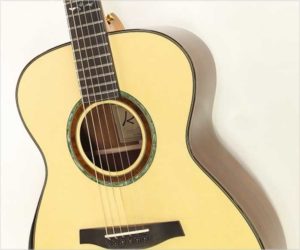 Built at his workshop in Mississauga, Ontario, the Anthony Karol Orchestra Model is a fine example of skill and meticulous craft work. The Orchestra Model design is based closely on the classic 000 body size, but normally has a longer scale length. Karol makes the body slightly wider and rounds the shoulders for slightly increased bass output, with the goal of a more even response across the spectrum.
Used
Price: $4400 CAD
This instrument has sold
MORE

→
Sharing many features with the SG-21 and SG-41, the Boucher Studio Goose SG-51 features an Adirondack Spruce top but with Indian Rosewood back and sides. The Studio Goose SG-51 uses the OM Hybrid, or Orchestra Model body shape modified to work better with fingerstyle playing. The very white, locally harvested Adirondack Red Spruce top is paired with Indian Rosewood to provide warm, crisp tone . The neck is South American Mahogany, and Ebony is used for the headplate, fingerboard and bridge. Bindings are Maple with Herringbone purfling.
New
Price: $4479 CAD
MORE

→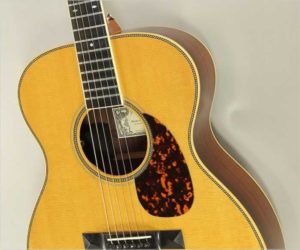 This example of the Larrivee OM-60 SH dates to January 14, 2005 and was built at the Larrivee shop in Oxnard, California. It is in good shape, but it has been used as intended and over the years has required some repairs. There are two repaired and cleated cracks in the top. There is a bit of finish chipping and marking, mostly around the edges. Fret wear is moderate, and mostly in the lower positions. However, it plays very well and sounds great.
Used
Price: $1800 CAD
This instrument has sold
MORE

→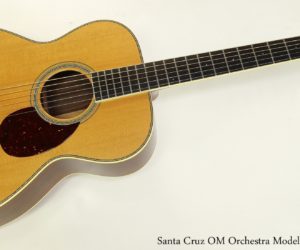 The Santa Cruz Guitar Company was founded in 1976 as one of the first 'boutique' builders, and the versatile OM Orchestra Model has always been popular.
Used
Price: $3000 CAD
This instrument has sold
MORE

→