Just In Amps and Electronics
---
Our Most Recent Amps and Electronics Arrivals
---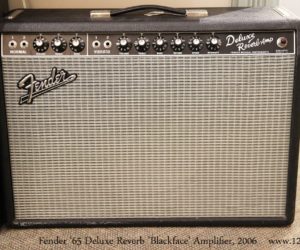 Fender '65 Deluxe Reverb 'Blackface' Amplifier, 2006
MORE

→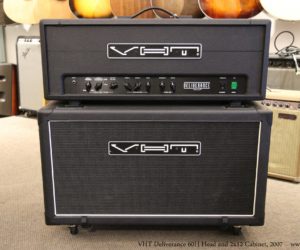 The VHT Deliverance 60H is a hand built professional grade tube amp made in the USA, designed by Steven Fryette. This example dates to 2007, before the VHT name was sold to AXL, and was built by Fryette in his Burbank, California shop. It includes an 212FB-P50E 2×12, stereo closed-back speaker cabinet with a pair of custom Eminence P50E speakers.
MORE

→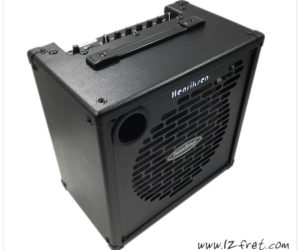 The Henriksen JazzAmp 310 is one of two available 120 watt JazzAmp models – the 310 seen here with a 10 inch speaker, and the 312 with a 12. As the JazzAmp name suggests, these excellent amplifiers are intended for working jazz guitarists and are the result of the work of the late Bud Henricksen and his son Peter. The JazzAmp line has been delivering quality tone in a reliable, portable package since 2005. Weighing in at
MORE

→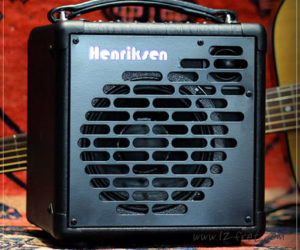 Henriksen The Bud guitar amplifier is without question the smallest, truly gigable guitar amplifier on the market with unmatched tone quality! You won't believe the volume and tone coming from either your electric or acoustic guitar, or any stringed instrument a MUST HAVE piece of gear for the working musician.
MORE

→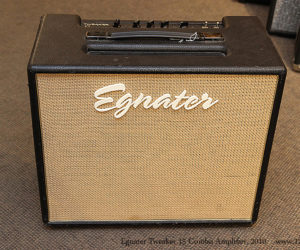 The Egnater Tweaker 112 15 watt amp is an ultra compact and amazingly versatile all-tube combo that offers a unique and sophisticated tone with seemingly endless tonal variations via the on-board "Tweaker" selector switches.
MORE

→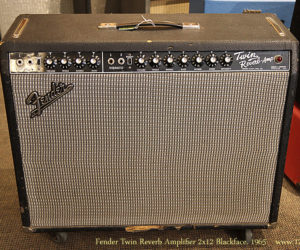 A few amps, like the Fender Twin Reverb, have become standard pieces of gear because they are reliable, predictable, and just do the job very well. You can see Twin Reverbs on stages of almost any player at any level, where clear, clean tone has to fill a largish space.
MORE

→