Posts Tagged cutaway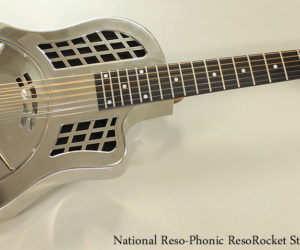 The National Reso-Phonic Reso Rocket is one of National's newly designed single resonator guitars.
MORE

→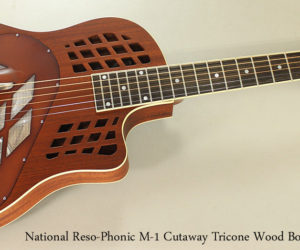 The wood body National Reso-Phonic M-1 Cutaway Tricone blends the sound of a tricone with the warmth of wood, and has a lighter weight as a bonus.
MORE

→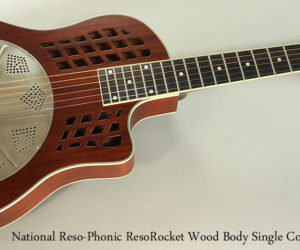 The National Reso-Phonic ResoRocket is a new single resonator cutaway guitar with a coverplate complementing the distinctive Tricone-style grille work.
MORE

→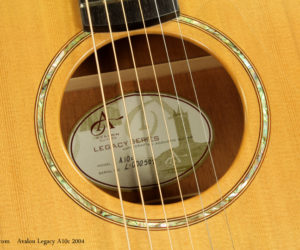 The Avalon Legacy A10c is a cutaway jumbo guitar resembling earlier Lowden guitars but with an Auditorium body (hence the A designation). Tonally, it's well balanced with good volume. Physically, it is in good condition with a few small dings.
MORE

→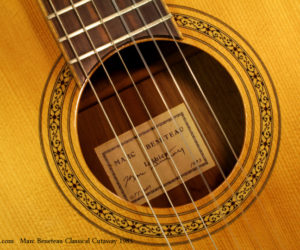 Marc Beneteau has been building instruments in Ontario since at least 1974, and in that time has produced many archtop, steel string and classical guitars, plus a few other instruments like dulcimers and ukuleles. This 1983 Marc Beneteau Classical Cutaway demonstrates Marc's skill and the quality of his workmanship. The tone is rich and full, with warm highs and deep lows.
MORE

→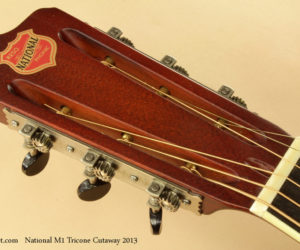 Here's a pristine and unusual instrument – a 2013 National M1 Tricone Cutaway. This cutawy version of the M1 doesn't even appear on the National site! This lightly-used fine example is in nearly new condition, and appears to have been hardly played at all.
MORE

→