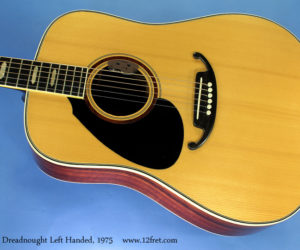 Here's a J. K. Lado dreadnaught acoustic from 1975 – left handed!
Joseph Kovacic has operated the Lado guitar company for many years, and before he expanded his workshop in Uxbridge, he worked out of 920 Kingston Road, Toronto. Shortly after he left that location in 1976, The Twelfth Fret opened its doors.
This is a good example of Lado instruments of that period.
MORE

→