Posts Tagged left-hand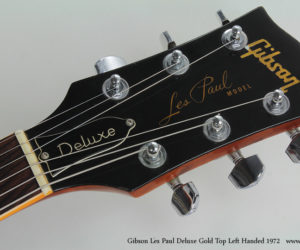 Here is a 1972 Left-Handed Gibson Les Paul Deluxe
MORE

→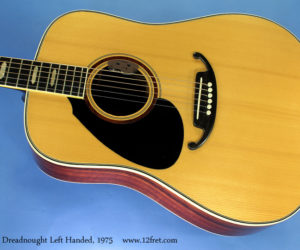 Here's a J. K. Lado dreadnaught acoustic from 1975 – left handed!
Joseph Kovacic has operated the Lado guitar company for many years, and before he expanded his workshop in Uxbridge, he worked out of 920 Kingston Road, Toronto. Shortly after he left that location in 1976, The Twelfth Fret opened its doors.
This is a good example of Lado instruments of that period.
MORE

→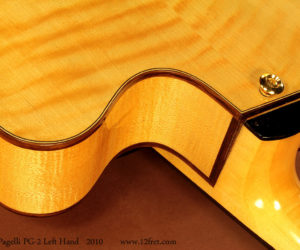 Left-handed instruments are hard enough to find – just try to find a left-hand archtop cutaway jazz guitar – wait, here's an excellent one! Featuring the distinctive, offset Pagelli body plus carved solid (not laminate) spruce top and heavily-flamed back.
MORE

→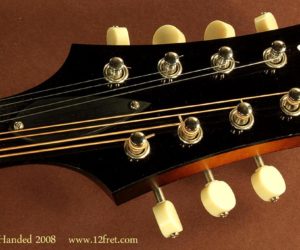 Here's a left-handed Collings MT in great condition. It's been well looked after, and is really opening up as instruments do if they are played.
MORE

→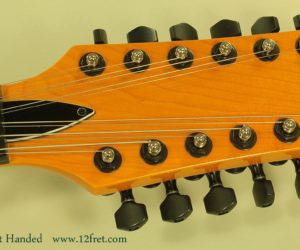 Carvin has made custom guitars and amps for quite some time. This recent left-handed 12, in near mint shape, is an excellent example of their build quality
MORE

→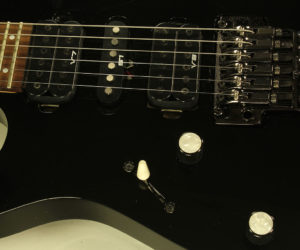 The Ibanez RG series is oriented towards players who need fast access to all the frets, a wide enough board to cleanly deal with complex fingerings, yet not a 'fat' neck. This left-handed example is in great shape and is ready to go!
MORE

→