Posts Tagged Taylor acoustic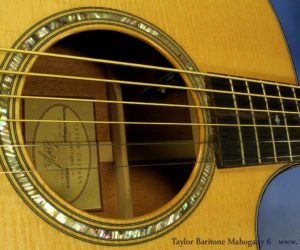 Check out the lush sonic cocktail of the Taylor Baritone Grand Symphony Mahogany 6 String!
MORE

→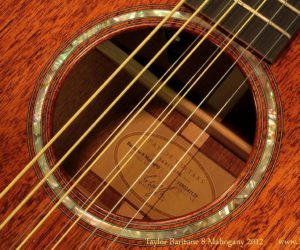 If you are looking for something a little different to broaden your tonal horizons, then the Taylor GS 8 string Baritone is for you! This uniquely voiced instrument features the Taylor Grand Symphony body shape, Mahogany top,  sides and back, 27″ scale length and 8 strings tuned B E A D F# B with additional octave strings on the A and D.
MORE

→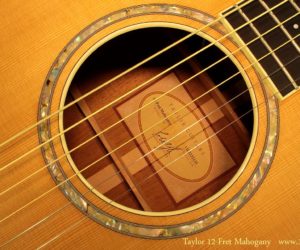 Today we are featuring the latest addition to the popular 12-fret Grand Concert guitars from Taylor.  The mahogany back and sides provide even more sweet and full midrange to the already  huge tone coming from this small guitar!
MORE

→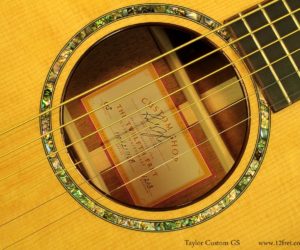 Here is the last of the custom build Taylor guitars for the 35th anniversary of the Twelfth Fret. I had the chance to hand select the wood sets for this guitar and pick all of the specifications at the Taylor factory and I have to tell you it is a great feeling when an idea in your head turns out to be such a wonderful looking and sounding guitar! When putting together a custom guitar I really like clean lines, beautiful wood sets and subtle elegant details and this guitar really hits the mark.The Grand Symphony body with a mahogany and sitka wood pairing provides a classic warm and full tone with plenty of midrange, bass and Taylor's trade mark  treble sparkle!
MORE

→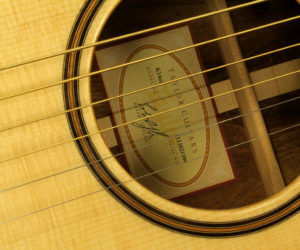 The Koa series of guitars from Taylor have always celebrated this lovey sounding and eye catching wood and now the new updated versions for 2012 have upped the ante ever further! Koa top purfling and the Island Vine fretboard inlay perfectly complements the Sitka spruce top and Hawaiian sides and back while increasing the overall organic vibe and visual appearance.
MORE

→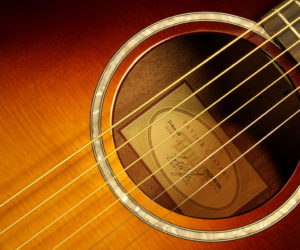 Introduced at the 2012 Winter NAMM show this beautiful Taylor 214ce Sunburst flat top has just BURST onto the scene to join the already impressive 200 series line up from Taylor. This new 214ce adds a beautiful sunburst finish on the top which creates a visual impact to go along with the signature Taylor sound and very reasonable price tag!
MORE

→