Posts Tagged Telecaster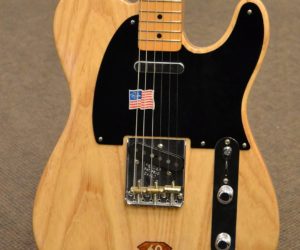 Here is a cool Telecaster from Fender's 60th Anniversary in 2006. It is in great condition and sells for $1199.99
MORE

→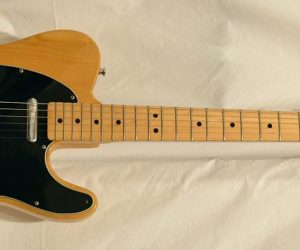 Here's a very cool Fender Telecaster from 1978, in a natural finish.
MORE

→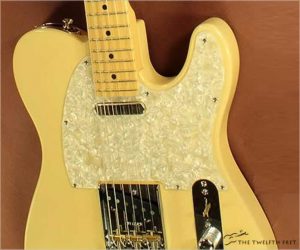 This is one neat little machine! Pitch changing opportunities abound here – the Keith tuners let you change tunings nearly instantly, and the B-bender works really well.The unit installed on this guitar is Gene Parson's 'Long Stroke' version, which raises the B string a whole tone.The Parsons-White string bender is a bit of genius design; you don't have to take your hands off the strings.
MORE

→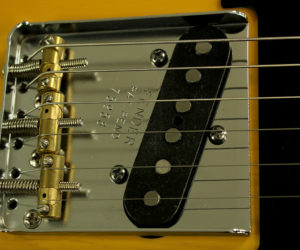 The Fender Telecaster has proven to be a classic example of an innovative, durable, attractive design that's lasted for over 60 years for a simple reason: as stock, it more than meets the needs of its users, but is easy to modify and still work extremely well. This model has two basic differences – the humbucking pickup and the six-saddle 'vintage appearance' bridge.
MORE

→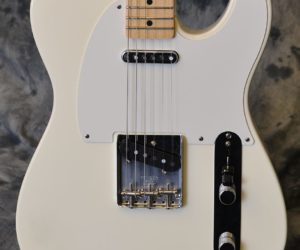 This Fender Custom Shop NOS 67 Tele is in near mint condition and is loaded with Seymour Duncan pickups. This guitar plays and sounds great and it comes with the original black hardshell case and the ashtray, strap, cables and all the other case candy!!
MORE

→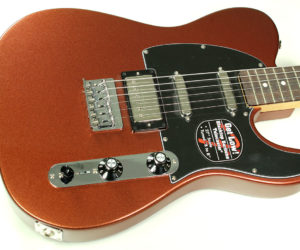 This is a very interesting extension of the Telecaster line. Baritone instruments are becoming more popular, and have a valid and under-explored place in the musical spectrum. This is a well-made and affordable instrument. It's lots of fun to play with, too, and can fit into many styles from latin, to blues, to metal, to… kind of like the Telecaster does.
MORE

→