Posts Tagged tools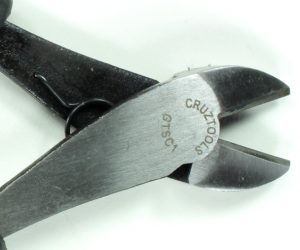 Cruz Tools GrooveTech The Best String Cutters
MORE

→
So, if it isn't what the HR people tell you you're getting, what's compensation?
In musical terms, compensation is an adjustment to string length made to allow for proper intonation – it accounts for the effects of strings being stretched when fretted.
A basic reality of fretted musical instruments is that frets aren't placed in mathematically perfect divisions of the scale. Instead, they are placed according to a tempered system. Pianos are also tuned in this way.
MORE

→
One of the most necessary and useful tools is the six-inch ruler. Sometimes called a "machinist's ruler", these are made of metal and are graduated, or divided, in at least sixty-fourths of an inch (1/64″). Some models show hundredths of an inch or are metric; what matters is that the graduations are small, because what seems a small fraction to the eye can make a large difference to the hand.
MORE

→