Posts Tagged Vox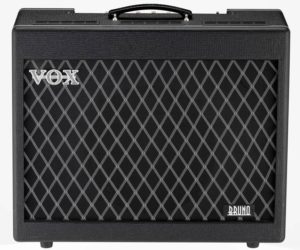 This Vox Tony Brunco TB18C1 amp is a sweet little 18 watt combo with a smooth crunch!
MORE

→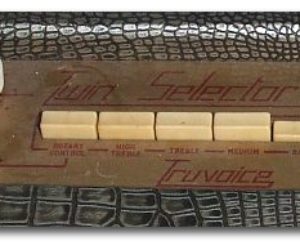 Serial Number:… TS-1028 circa 1960's Description:… Here is a cool earlier Selmer Selector Tone amp in a later Zodiac cabinet . It pushes 30 watts through two Goodman speakers and features multiple tone selector switches. The amp is in good overall condition and requires a step up transformer to 220 volts to operate. Pricing:… $1350.00 REDUCED You can preview our videos now on Our YouTube Channel! You can now Visit our Facebook page!
MORE

→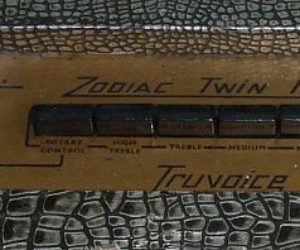 This Selmer Zodiac Twin Fifty combo from 1963 has seen some wear and tear but is in overall great shape and sells for $1599.
MORE

→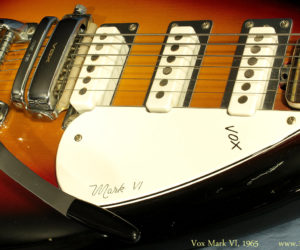 The Vox Mark VI was introduced in 1963, with 6 and 12 string versions and the bass made famous by Bill Wyman; it was . This example is in excellent, original condition and includes strap and Vox polishing cloth.
MORE

→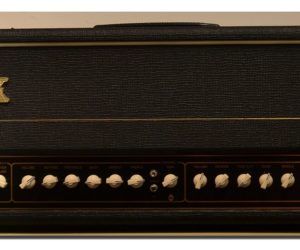 This Vox AC50 "Classic Plus" head has some seriously sweet purr and lots of headroom from its 50 watts produced by two EL34B power tubes and 4 12AX7 preamp tubes. This amp looks great in its used but great shape black tolex and features two channels with reverb, an effects loop and two button footswitch!
MORE

→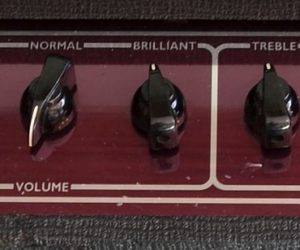 This Vox top boost combo was made a the Marshall factory in the UK and features two 12″ Vox G12M 25 watt speakers, normal, bright and vibe trem channels. The amp is in good overall shape with only minor wear and comes with the slip cover.
MORE

→