Posts Tagged The Twelfth Fret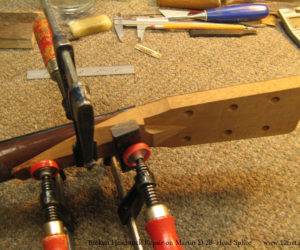 One of the surprisingly common events that brings instruments to The Twelfth Fret Repair Shop is a broken headstock.
MORE

→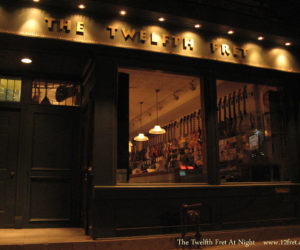 Check out The Twelfth Fret's 2015 Boxing Week Sale Flyer!
MORE

→
This morning, October 29 2015, we are upgrading our email system to improve access, response times, performance, and more reliable delivery. Today there will be a brief period, while the email server records change, where mail is interrupted. Following that, email will resume but it may take up to two days for propagation to finish.
MORE

→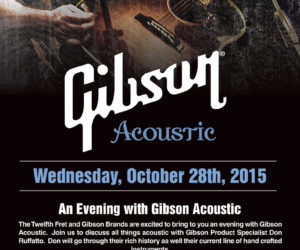 The Twelfth Fret hosts Gibson Acoustic for a presentation at our shop on Wednesday October 28 2015 at 7PM. Admission is free!
MORE

→
It's the Banjo Playoff season! Come to The Twelfth Fret for an evening of banjos with Chris Quinn and Frank Evans – Monday, March 30, 2015. 7 to 8:30PM, limited seating available. Price is $20, which gets you a seat and a $20 Twelfth Fret Gift Card redeemable during normal shop hours.
MORE

→
Weymann banjos were built by H. Weymann and Sons, in Philadelphia, Pennsylvania. Originally produced with the name 'Keystone' in early 1900, in 1924 the Weymann name appeared and was used until 1934. Weymann instruments are known for high-quality construction and unique features
MORE

→