Posts Tagged The Twelfth Fret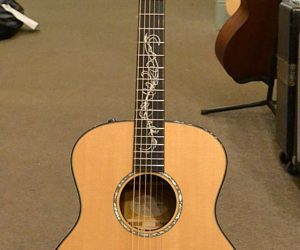 Here is a beautiful Taylor GS Ltd from 2011 featuring figured mahogany, selling for $3350.
MORE

→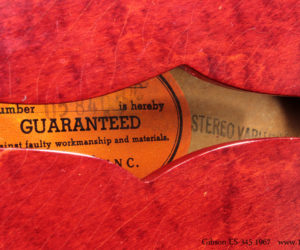 Here's a nice 1967 Gibson ES-345, with varitone; originally wired for stereo output, it's been modified to a more practical mono setup.
Finding a place in all musical genres, the ES-335, 345 and 355 have been popular since their introduction in 1958 and have never gone out of production.
MORE

→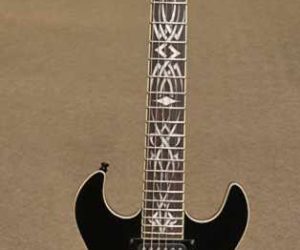 The Schecter Scorpion Elite Baritone has you covered for all your low pitch needs from tight clean to massive crunch. Sells for $750 with case!
MORE

→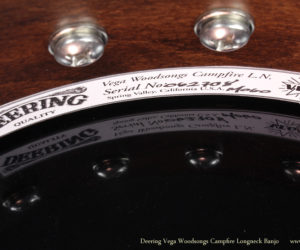 Deering Vega Woodsongs Campfire Long Neck Banjo in near mint condition with original Vega case
Playing in E on a banjo is always a challenge: that is why Pete Seeger had the long neck built for him. These are normally played with the neck capo'ed up three frets and the 5th string capo tack in use so the banjo is played in G.
But when you want to switch to the big, full bass growl town when playing in E, you simply un-capo and you are ready to rock and roll!
Built around the Vega Little Wonder model, the wood tone ring pot lends itself perfectly to the full bass tone of a long neck
We stock the Campfire model but I've never had a used one show up. This one is near mint.
MORE

→
Here's a lovely Gibson ES-135 Tobacco Burst, built during 2001 in Memphis, Tennessee.
The ES-135 was originally built from 1956 to 1958, and then again from 1999 to 2002. Some models had P-100 pickups — stacked, humbucking versions of the P-90 – and others, like this one, featured standard humbuckers.
This example is in near mint condition. It has an interesting quirk – the label identifies it as an ES-335!
MORE

→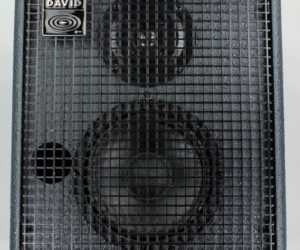 Schertler David Amplifiers on sale for $899, free shipping in Canada and USA! SOLD OUT
MORE

→