Posts Tagged The Twelfth Fret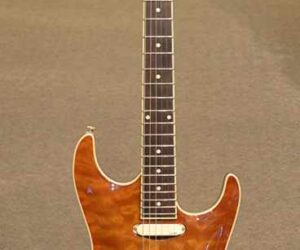 Here is a lovely Pensa Custom MK-1 in excellent condition selling for $3999.99.
MORE

→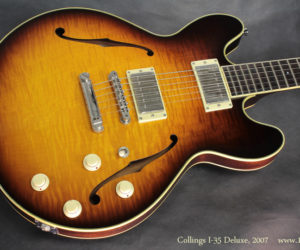 Here's a pristine 2007 Collings I-35 Deluxe, built in Austin, Texas. Collings' attention to detail and build quality are incredibly high and they produce stunningly beautiful instruments.
MORE

→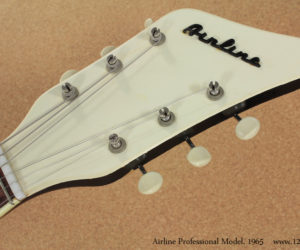 This is 1965 Airline Professional Model, 3-pickup electric with stock Bigsby tailpiece.
Airlines were found mostly in Montgomery-Ward catalogues in the 1960's. While it now seems odd that electric guitars could be harder to come by, this was the case during the early 1960's. Department store mail-order catalogues were a major player in the mass distribution of lower-cost instruments, and that's how most of these instruments found their homes.
Airlines were made by Valco, who also produced National and Supro instruments.
MORE

→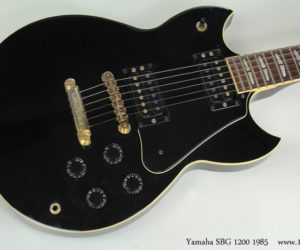 Here's a very clean 1985 Yamaha SBG1200. Featuring a mahogany body with maple cap, and a maple neck (similar to Gibson Les Paul construction at the time), this is a seriously good guitar.
Yamaha built a range of solidbody electrics from the 1970's and achieved some success with them, though not as much as with their acoustic line. A number of prominent players were seen with the higher end models, including Carlos Santana and more recently, John Frusciante.
MORE

→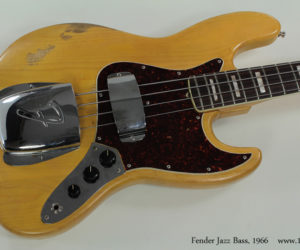 Here's a hardworking 1966 Fender Jazz Bass.
Introduced in 1960, Leo Fender's Jazz Bass tends to have a tighter, more focused tone that doesn't emphasize the fundamental frequencies as much as the Precision bass does. This helps it to move 'forward' in an audio mix, making it more popular in emerging musical styles where there was more emphasis on the bass – for example, rock power trios and funk.
MORE

→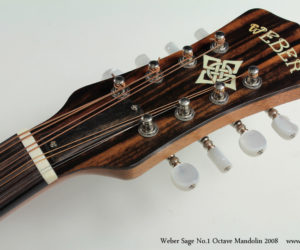 Comments
This is a 2008 Weber Sage No.1 Octave Mandolin in very good condition.

Weber instruments are hand-built in Loren, Montana. All solid woods are used – no laminates. This example has been played with just a little wear – finger gloss below the top strings.

MORE

→
THE TWELFTH FRET
Guitarists' Pro Shop
2132 Danforth Avenue
Toronto, Ontario  M4C 1J9 CANADA
○ Sales: +416•423•2132
○ Service: +416•423•1554
Email