Archtop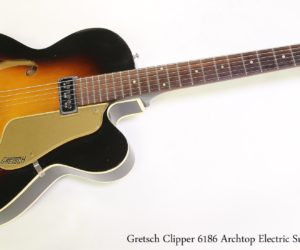 Gretsch Clipper 6186 Archtop Electric Sunburst, 1958
Price: $999.99 CAD
MORE

→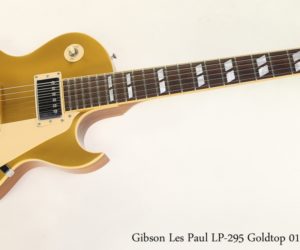 Gibson has designed a lot of guitars over the years, and the Limited Edition Guitar of the Month for April 2008, the Les Paul LP-295 combines two distinct designs – the classic Les Paul and the ES-295.
Price: $2750 CAD
MORE

→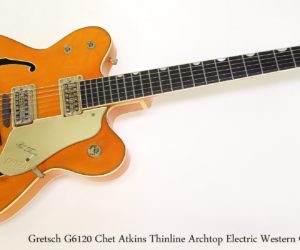 The Gretsch 6120 Chet Atkins appeared in 1954 as a 16 inch wide 2.75 inch deep, single cutaway double pickup model, but for 1962 the new closed ElectroTone body provided a second cutaway shallower depth at 2.25 inches and faux F-Holes.
Price: $4250 CAD
MORE

→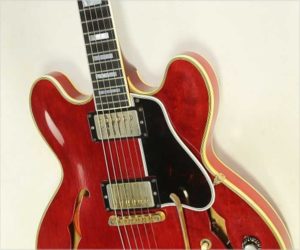 When the Gibson ES-355 appeared alongside the ES-335 and ES-345 appeared in 1958, they were a hit and the ES-335 was the top of the line, with all the extras included as standard. As stock, it always included a vibrato tailpiece – either a Bigsby, a Maestro Vibrola, or the all-new Sideways Vibrola. In addition, the ES-355 was wired in 'Stereo' with two jacks so each pickup could go to a separate amplifier or channel.
Price: $14999.99 CAD
MORE

→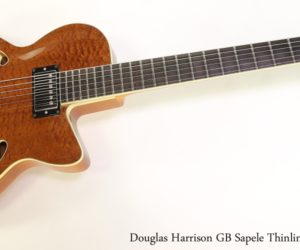 The Douglas Harrison GB model has become a standard single cutaway, carved top chambered body thinline guitar intended for jazz guitarists. This model was designed in collaboration with the late Toronto jazz player Gary Benson to meet the needs of a working player.
Price: $5000 CAD
MORE

→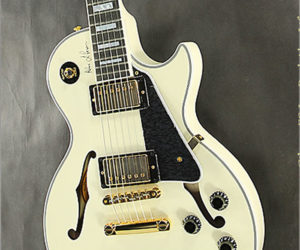 he Gibson ES-Les Paul Alex Lifeson Artist Proof #2 is the second of three production proof models built, before the design went to the regular line. All three of these guitars were personally approved by Alex Lifeson.  Alex Lifeson is one of the most recognised rock guitarists, having spent his career with his band Rush. I am reminded of my high school days, seeing Rush perform in the school cafeteria on a stage made of folded tables; this was a long time ago and shows how dedicated Rush has been to working hard.
Price: $5999.99 CAD
MORE

→