Posts Tagged amplifier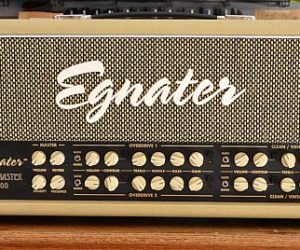 This 100 watt Egnater Tourmaster 4100 amplifier is really four amps in one and is on sale!
MORE

→
Here is an Egnater Renegade Head which features 65 watts of power, two channels and a tube mix control. On sale for $849.
MORE

→
The Schertler David is a wonderful sounding acoustic amp on sale for $799. SOLD OUT
MORE

→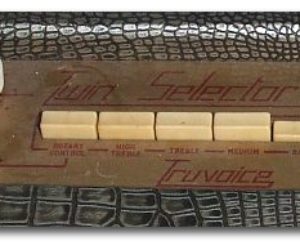 Serial Number:… TS-1028 circa 1960's Description:… Here is a cool earlier Selmer Selector Tone amp in a later Zodiac cabinet . It pushes 30 watts through two Goodman speakers and features multiple tone selector switches. The amp is in good overall condition and requires a step up transformer to 220 volts to operate. Pricing:… $1350.00 REDUCED You can preview our videos now on Our YouTube Channel! You can now Visit our Facebook page!
MORE

→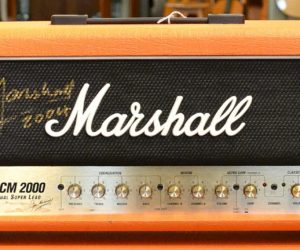 A signed orange half stack from Marshall selling for $1599.
MORE

→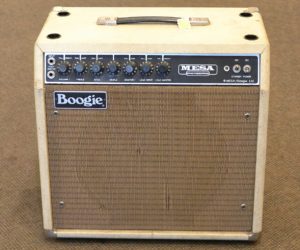 Excellent crunch and sweet singing leads await with this Mesa Boogie Mark 2C. Sells for $1299.99
MORE

→