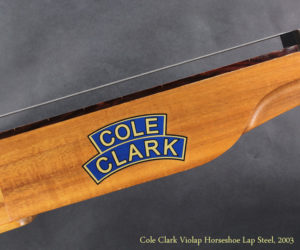 Here's a very cool 2003 Cole Clark Violap Horseshoe lap steel guitar.
This Violap features a horseshoe type pickup, so-called because the pickup magnet wraps around the coil (rather than being embedded in the coil). This unique pickup design dates back to early electric Rickenbacker instruments – from the 1930's – but this history has presented opportuntities for potential infringement. Consequently, current Cole Clark instruments use humbucking and piezo pickups.
This example is in very good condition with a unique tone.
MORE

→