Posts Tagged lap steel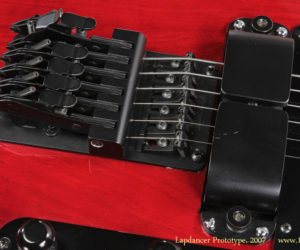 2007 Lapdancer Lap Steel Prototype
MORE

→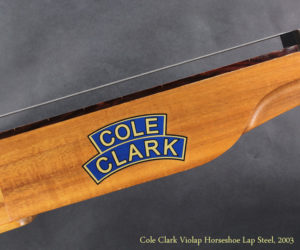 Here's a very cool 2003 Cole Clark Violap Horseshoe lap steel guitar.
This Violap features a horseshoe type pickup, so-called because the pickup magnet wraps around the coil (rather than being embedded in the coil). This unique pickup design dates back to early electric Rickenbacker instruments – from the 1930's – but this history has presented opportuntities for potential infringement. Consequently, current Cole Clark instruments use humbucking and piezo pickups.
This example is in very good condition with a unique tone.
MORE

→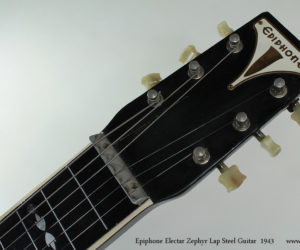 Here's a very cool Epiphone Electar Zephyr lap steel guitar from 1943. These were amongst the very first solidbody electric instruments. Introduced in 1939, the Zephyr was made until 1957.
MORE

→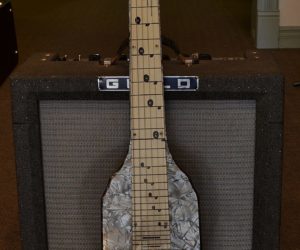 Here is a great looking late 50's lap steel with gray pearl finish. This instrument is in great condition for its age and comes with the original hardshell case.
MORE

→
s answer to Fenders Stringmaster. The two necks have totem decorations and features a neck selector switch, three position tone selector and a volume control. Comes with the jack adapter and steel bars.
MORE

→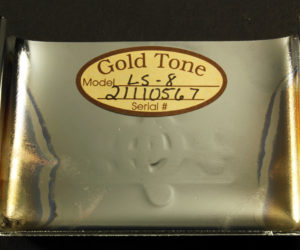 This GoldTone LS-8 8-String Lap Steel is a great and affordable lap steel, a reproduction of the 1950's Oahu ToneMaster. The 8 strings give it enormous range and it can cover most any type of music. A 6-string version is also available for $559 with case.
MORE

→