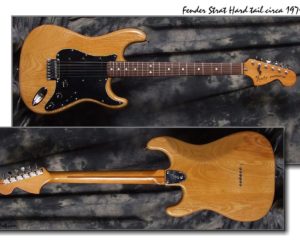 Here is late 70's hard tail Strat which has been striped and refinished natural.
The alder body is in great overall shape with only a few dents and chips in the finish. Lace
Sensor single coil pickups and a newer bridge have been added and the lower tone pot has
been disconnected. The frets on the maple neck with rosewood fretboard are low but the
guitar is set up well and plays great. Comes with a generic rectangular plastic hardshell case.
MORE

→