Posts Tagged Gibson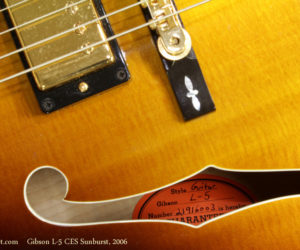 2006 Gibson L-5 CES Sunburst
MORE

→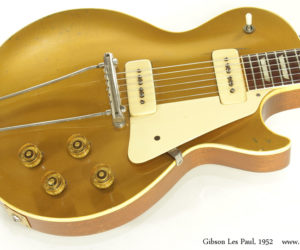 And here it is, needing little introduction – an all original 1952 Gibson Les Paul Gold Top. Gibson introduced the Les Paul model in 1952, and produced it as seen here for only a short time.
MORE

→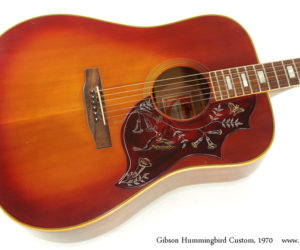 This is a 1970 Gibson Hummingbird Custom, and while it's seen a lot of playing in smoky rooms over the years, it's got a great sound and is in overall decent condition.
MORE

→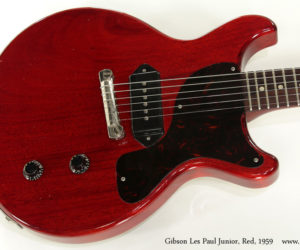 It's not often we see guitars as clean as this 1959 Gibson Les Paul Junior. This guitar is in very good condition, with a few small marks on the top and back, but very little play wear.
MORE

→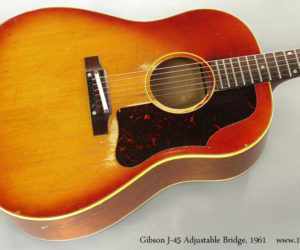 It's always a pleasure to play guitars like this 1961 Gibson J-45 adjustable bridge. The body design and neck shape are very comfortable, and they produce an envelopingly warm, rich tone, especially if they've been part of a lot of playing over the decades, as this one has.
MORE

→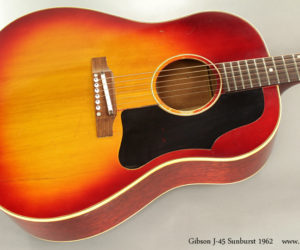 Here's a 1962 Gibson J45 Sunburst in good playing condition – and with that great vintage J-45 sound. The Gibson J-45 was introduced in 1942, and has been in production ever since.
MORE

→