Posts Tagged tube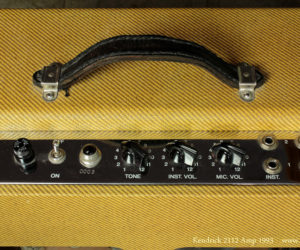 1993 Tweed Kendrick 2112 Amp
MORE

→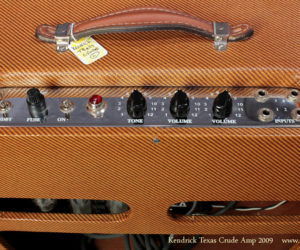 Here's a 2009 Kendrick Texas Crude Harp Amp in pristine condition. Kendrick hand builds amplifiers in Kempner, Texas. The Texas Crude Harp Amp was introduced in 1993 to provide harmonica players with a solid, reliable, great sounding and loud amp. The design and construction have been unchanged since then.
MORE

→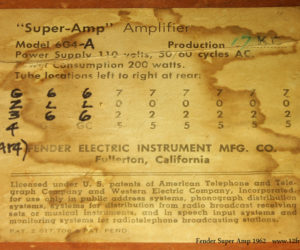 Here's a wonderful 1962 Fender Super Amplifier.
The need for volume had always been there. By 1962, technology was catching up and significantly more power was available to the working musician. The Super Amp nudged 40 watts into two 10 inch speakers.
MORE

→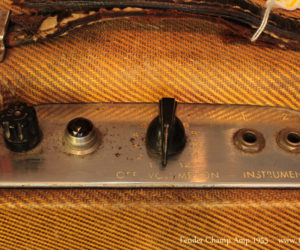 Here's a very cool 1955 Fender Champ Amplifier. The Champ was introduced in 1948, when it represented a sizeable amount of power and volume, and discontinued in 1982, by which time it was completely overshadowed by stack-type amps with exponentially more power.
MORE

→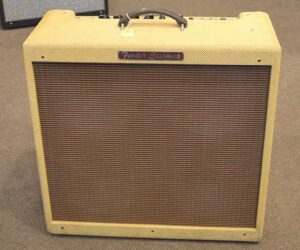 This Fender Bassman amp is in great shape and sells for $850.
MORE

→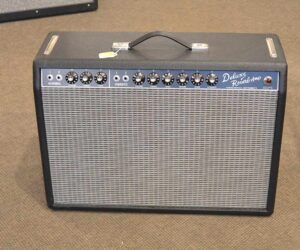 This Fender Deluxe Reverb Reissue from 2008 is in great shape and selling for $699.99
MORE

→