Posts Tagged used
Here is a lovely Sadowsky Five string bass in great shape selling for $3650.
MORE

→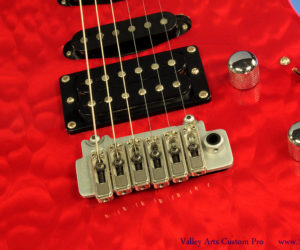 Valley Arts guitars were originally produced in Los Angeles, with the first model appearing around 1977 and demand from top west coast musicians requiring rapid growth. Unfortunately a 1990 arson at the shop next door to their retail location caused the Valley Arts company significant damage, and in 1992 Samick bought a 50% stake and assumed production.
MORE

→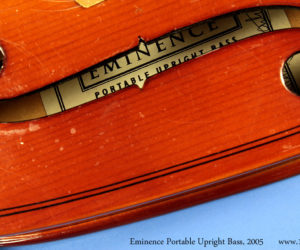 An upright bass has a unique tone and presence but can be challenging (and expensive) to transport.The Eminence (or 'Gelbass') bass design by Gary Bartig addresses this issue by making the neck easily removable; the instrument and stand fit into the golf club flight case, avoiding airline oversize charges or fitting into many cars.
MORE

→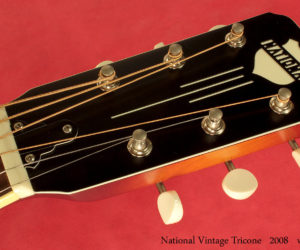 Here's a near-mint National Vintage Steel Tricone from 2008. The powder plating is really quite attractive, and it sounds just great.
MORE

→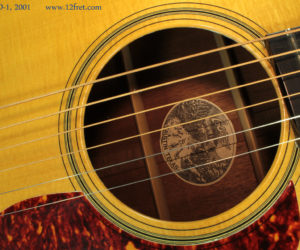 Here's a Collings D-1 that's been played for over ten years but carefully maintained. It's been cleaned up and ready for another ten years of great tone!
MORE

→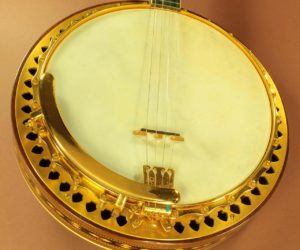 Beautiful Ludwig Ace top-tension plectrum banjo. Gold-plated metalwork, including pancake tuners and original tailpiece. Marquetry all over rim and resonator. The Ace model was the middle of the Ludwig line, but might have been the most aesthetically pleasing of the lot — fancier than the "plain Jane" Kingstons, Bellevues, etc., but more tasteful/less gaudy than the Chiefs, etc. This one has a beautiful clear tone. Now dated to 1932.
MORE

→