Posts Tagged wood body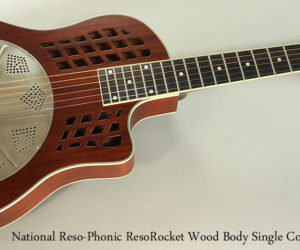 The National Reso-Phonic ResoRocket is a new single resonator cutaway guitar with a coverplate complementing the distinctive Tricone-style grille work.
MORE

→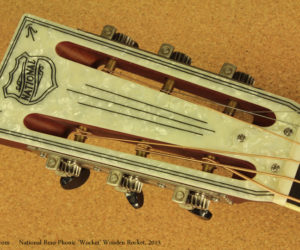 Just in – a National Reso-Phonic Wocket Wooden Rocket! This mahogany laminate version has all the features of the very popular National Reso-Rocket, but with the extra warmth and growl wood provides.
The 'Wocket' designation is limited to a very, very few instruments. Steve James refers to his orginal prototype as the 'Wocket', and the first few production models are marked as 'Wocket' on the label, but subsequent models won't carry that name on the label.
MORE

→