Posts Tagged archtop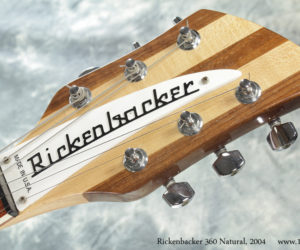 This is a 2004 Natural Rickenbacker 360 Guitar in great condition,
MORE

→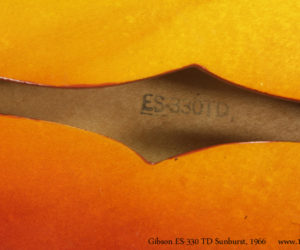 This 1966 Gibson ES-330 TD Sunburst is in great condition, visually and in terms of playability. It has been refretted professionally, so it's ready to be played for many years to come. This is one of the 16-fret versions; later revisions of the instrument had the neck joining the body at the 19th fret, which changed the tone and perhaps weakened the neck joint.
MORE

→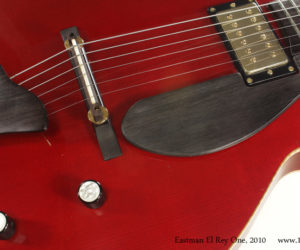 Eastman's El Rey – "The King" – guitar is designed to deliver "classic jazz archtop tone in a lightweight, resonant 14 inch body". Along the way, this design also has excellent feedback resistance at volume.
MORE

→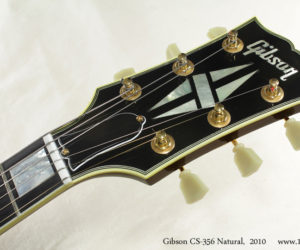 The Gibson CS-359 and its slightly less decorated relative, the CS-356, are made on the general design of the ES-335 models but are scaled down in body size (though not in scale length).
MORE

→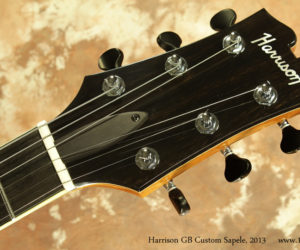 Here's a spectacular 2013 Harrison GB Custom Sapele Pomelle. Douglas Harrison has been building the GB Custom for some years now and while every one is different, they all share the same high build standards and top-quality materials.
MORE

→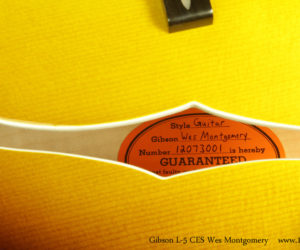 Wes Montgomery was and is still one of the most influential jazz guitarists ever, and relied on a Gibson L-5 CES for most of his working life.
The Gibson L-5 CES Wes Montgomery Archtop is a faithful re-creation
MORE

→