Posts Tagged Banjo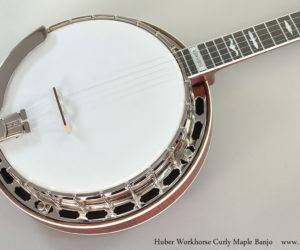 Huber Workhorse Curly Maple Banjo
MORE

→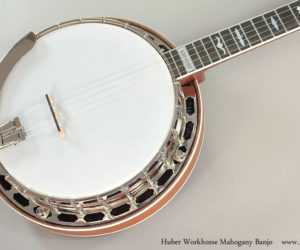 At last – a Huber banjo that won't break the bank! The Huber Workhorse is Huber's new Mastertone RB-3 'clone' model, with the Huber 844 Tone Ring, Bowtie inlays, nickel hardware and Sims maple rim. The Satin finish feels like a lovely old banjo.
MORE

→
It's the Banjo Playoff season! Come to The Twelfth Fret for an evening of banjos with Chris Quinn and Frank Evans – Monday, March 30, 2015. 7 to 8:30PM, limited seating available. Price is $20, which gets you a seat and a $20 Twelfth Fret Gift Card redeemable during normal shop hours.
MORE

→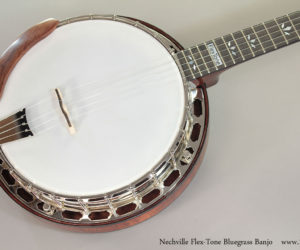 Tom Nechville has just shipped us our first of his new line, the Nechville Flex-Tone bluegrass banjo! These professional-quality instruments are built for bluegrass, and the Nechville Flux Capacitor gives them all the adjustablilty of other Nechville instruments!
MORE

→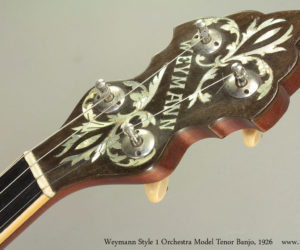 Weymann banjos were built by H. Weymann and Sons, in Philadelphia, Pennsylvania. Originally produced with the name 'Keystone' in early 1900, in 1924 the Weymann name appeared and was used until 1934. Weymann instruments are known for high-quality construction and unique features
MORE

→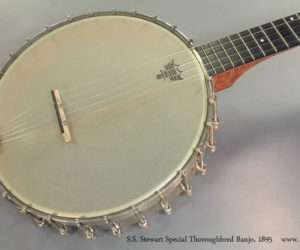 Shown here is a lovely SS Stewart Special Thoroughbred Banjo, built in 1895 and in completely playable condition. This open-back style banjo features the original tailpiece, and a period dowel stick adjusster. This is one of the few we've seen that have all the stickers and plaques complete and in place.
MORE

→