Posts Tagged Fullerton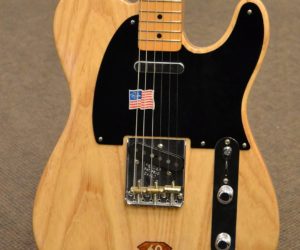 Here is a cool Telecaster from Fender's 60th Anniversary in 2006. It is in great condition and sells for $1199.99
MORE

→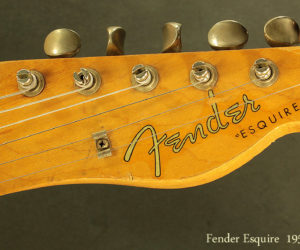 The Esquire was introduced in 1950, prior to the Broadcaster (which became the NoCaster, then the Telecaster). The guitars are nealy identical; the primary difference is the lack of neck pickup. The Esquire has the 3-way switch, and the 'neck' position adds in capacitors to simulate the less-trebly sound of the missing pickup.
MORE

→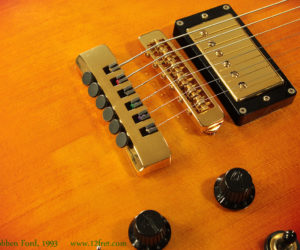 The Fender Robben Ford Model was produced in Japan from 1987 to 1993 and were based on the Esprit Ultra.This example is from near the end of production and features a chambered mahogany, rather than alder body. The next year, production resumed in the US Custom Shop, with the mahogany body but without the chambering. The last models were built in 2002.
MORE

→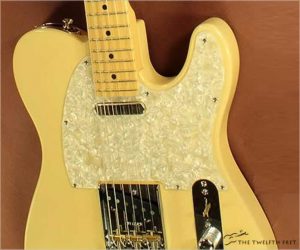 This is one neat little machine! Pitch changing opportunities abound here – the Keith tuners let you change tunings nearly instantly, and the B-bender works really well.The unit installed on this guitar is Gene Parson's 'Long Stroke' version, which raises the B string a whole tone.The Parsons-White string bender is a bit of genius design; you don't have to take your hands off the strings.
MORE

→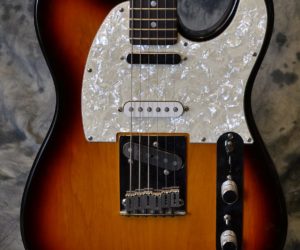 Here is a Telecaster from Fenders 60th anniversary year which has been modified with a middle position single coil pickup and mini toggle for series and parallel settings. This is in excellent shape plays really well and provides more tonal options than your standard Tele. Comes with a silver Fender hardshell case.
MORE

→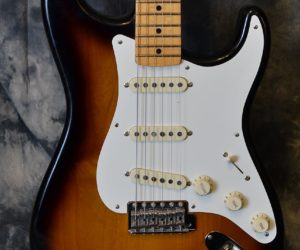 The Fender Eric Johnson Strat is based on a 1957 stratocaster with a few custom specifications. This guitar is designed to meet all of Eric Johnson's needs. This example is in excellent overall condition with only very minor play wear and it comes with the original beige hardshell case.
MORE

→