Posts Tagged Fullerton
1991-2002 Fender Floral Telecaster Japanese Reissue
MORE

→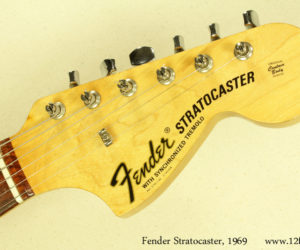 As soon as Fender put the Stratocaster in production in 1954, it became very popular and has been in production continuously. There have been some changes and modifications along the way, but the basic Strat has always been available.
MORE

→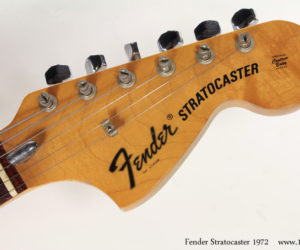 Here's a treat – a 1972 Sunburst Fender Stratocaster in really nice condition. The Stratocaster has been an extremely popular guitar since its introduction in 1954, and has since never gone out of production. It's appeared in pretty much all music styles and the design has been copied and modified by countless other builders.
MORE

→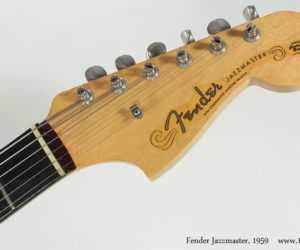 Comments A classic, the 1959 Fender Jazzmaster. Leo Fender introduced the Jazzmaster at the 1958 NAMM show and intended it as an upmarket offering to jazz guitarists. However, it wasn't met with the same kind of roaring success as the Telecaster and Stratocaster and Precision Bass. Serial Number 32985 Pricing $5650.00 CAD with original tweed case. SOLD Neck Maple neck with unbound 'slab' rosewood fingerboard; original decal in good condition. Frets Original frets with noticeable play wear. Body Offset, contoured alder
MORE

→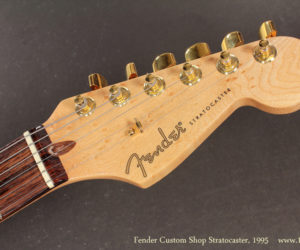 This 1995 Fender Custom Shop Stratocaster is a great playing guitar in very clean condition.
The finish is in very good shape with a beautiful dark three tone burst. The neck is a very nice piece of birds-eye maple.
MORE

→
This beautiful Fender Strat Custom Shop Carved top from 1999 is in excellent condition and selling for $1399.
MORE

→