Posts Tagged miller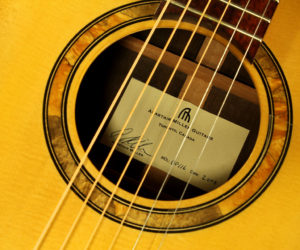 This is a beautifully made instrument, and it sounds as good as it looks.
MORE

→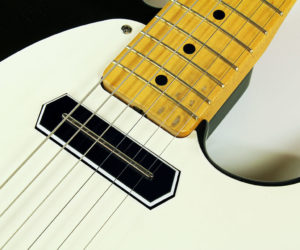 Alastair Miller is a big fan of the Telecaster design, and his Barncaster guitar bodies are built from wood recovered from his family's 155-year old barn during its restoration. This one also features a Lollar 'Charlie Christian' neck pickup, with 'big deep tone and rounded top end'. A really great instrument.
MORE

→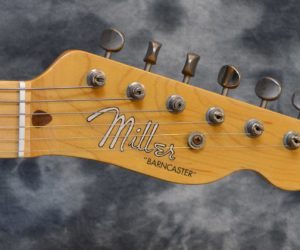 Alastair Miller paid us a visit this past week, and he brought a little surprise in with him: this beautiful new Barncaster! Built from a piece of 150 year old pine, this guitar is both lightweight and resonant. Outfitted with vintage style hardware and electronics, this guitar feels and plays great, with a tone that will make any Tele-lover weak in the knees!
MORE

→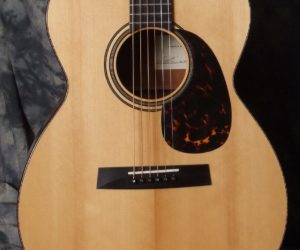 Here is a wonderful sounding mahogany OM from Alastair Miller. The classic pairing of
Sitka spruce and mahogany is definitely on display with this guitar! Solid note fundamental, crisp but not harsh trebles and full and defined midrange bloom characterize the sound of this extremely well built flat top. This example has seen a little bit of play wear but it is all minor and cosmetic.
MORE

→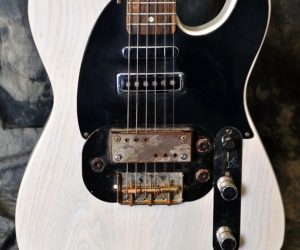 Alastair Miller's latest hand-made creation, the Coodercaster, screams "MOJO!" from top to bottom.  A great selection of vintage hardware and electronics are paired beautifully with Millar's own Bocote neck and hand-wound pickup to create a guitar that feels just familiar enough, yet still stands out from the crowd.
MORE

→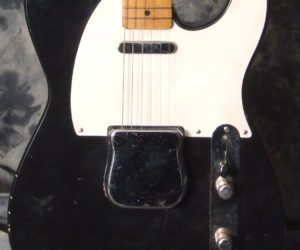 There's nothing quite like the elegance and "no nonsense" simplicity of a nice Tele. Especially when you are holding one as wonderfully made as Alastair Miller's latest Barncaster guitar! Using a piece of 150-year-old Pine, Miller has gone with a 1 9/16″ body depth, making the guitar feel more streamlined than a standard Tele. It also helps make the guitar very lightweight, at just over 6.2 lbs! The bridge pickup is taken from a 50's Fender Lap Steel, and the neck pickup is custom wound by Miller himself. The neck is carved into a beautiful Fender 50's "U" profile, with a vintage 3-brass-saddle bridge and "relic" niro finish completing the package. This guitar absolutely screams mojo from top to bottom. Well done Mr. Miller!
MORE

→