Posts Tagged Flamenco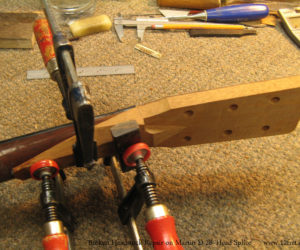 One of the surprisingly common events that brings instruments to The Twelfth Fret Repair Shop is a broken headstock.
MORE

→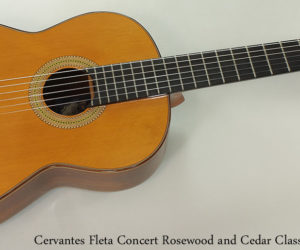 We are very happy to be receiving Cervantes classical and flamenco guitars again. This Cervantes Fleta Concert, built with solid Indian rosewood with a solid cedar top, nicely demonstrates the quality of Cervantes guitars.
MORE

→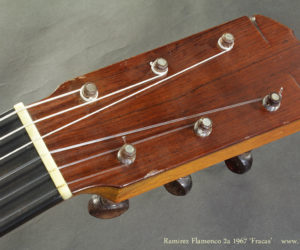 The Ramírez 1a and 2a Flamenco Models are the benchmark for flamenco performers and Master-Luthiers world-wide. We refer to this example of the 1967 Ramirez 2a Flamenco as 'The Fracas Guitar' because of its history. It was built in 1967, with the serial 2.261.
MORE

→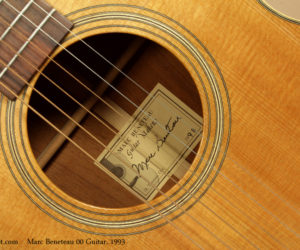 Cleanly built, with a very well balanced tone, this 1993 Marc Beneteau 00 guitar is a good example of his work. It offers good representation throughout the sonic range with full but not overpowering bass, rich midrange, and sparkling highs.
MORE

→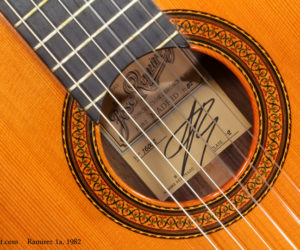 The Ramirez 1a is the benchmark, the standard for professional, concert level classical guitars. Built entirely in the Ramirez shop in Madrid, Spain, the 1a uses the best materials available, and comes in Classical and Flamenco versions.
MORE

→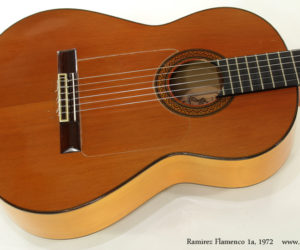 Ramirez guitars are special to play; so much of the history of guitar music is interwoven with the history of the Ramirez guitar shop. This is a 1972 Ramirez Flamenco 1a Guitar in very nice condition. Featuring traditional construction with friction tuners, cedar top, cypress back and sides, Spanish cedar neck and Spanish construction, this guitar is loud and brilliant yet not harsh.
MORE

→