Posts Tagged Flamenco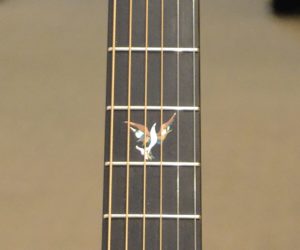 This Wren Concert Brazilian flat top is a simply stunning guitar! Sells for $4399.
MORE

→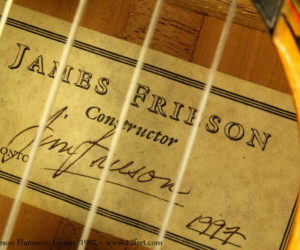 Here's a very nice Flamenco instrument by James Frieson.
MORE

→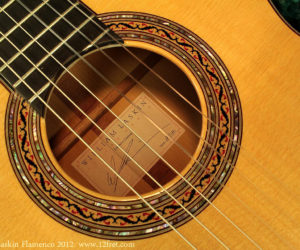 rom William Laskin, This is a brand new Flamenco instrument, specifically made for Jesse Cook. Jesse Cook has played a Laskin Flamenco Negra in performance for many years.This on-going collaboration with Jesse inspired Grit to build Jesse another guitar; after years of dreaming about getting a Flamenco Blanca Laskin into Jesse's hands, Grit finally managed to find the time to build one.
MORE

→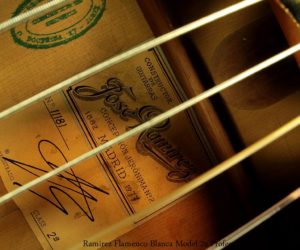 This guitar came to us 9 months ago in very sorry condition. Frets and fretboard, neck finish and Golpé plate showed many thousands of hours of playing time: "honest wear-and-tear" from a full life of making music.
MORE

→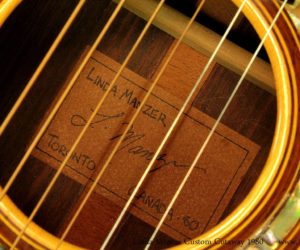 This is a lovely guitar by Linda Manzer, built in 1980 in Toronto. It's been played – as it should be! – and is in good shape. It speaks very well with clear, articulated trebles and a full yet not overwhelming bass. The inlay is very well executed, and all around this is a wonderful instrument.
MORE

→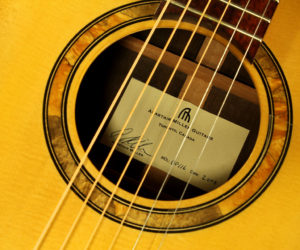 This is a beautifully made instrument, and it sounds as good as it looks.
MORE

→