Posts Tagged national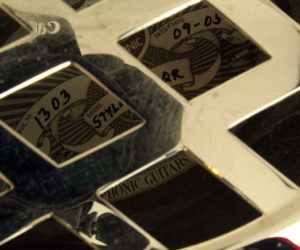 Here's a National Style 1 squareneck in excellent condition. It's a few years old and has been well cared for.
MORE

→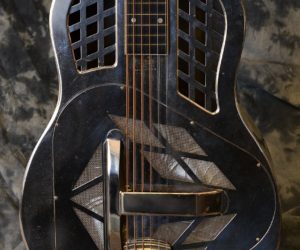 Here is a patent numbered National Style 1 Squareneck Tricone from 1931 which is in great overall condition with only some slight scratches on the body and a headstock repair. Comes with a newer over sized hardshell case.
MORE

→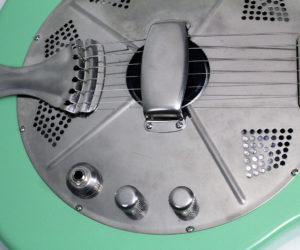 While used, this instrument appears new and entirely unplayed: finish is brand new/mint with the exception of one very slight surface dent on the front below the volume control: no finish missing but slight depression visible in the finish.
MORE

→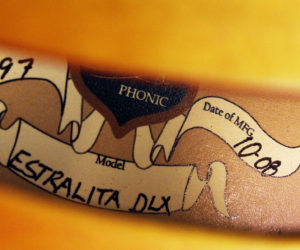 The Estralita Deluxe has been the most popular wood body National over the past decade, evolving from the Jazz-Blues model (see here ) . It's very full sounding with lots of volume, and playing it will really open it up. National biscuit cones have a 'break in' period of several hundred hours of playing; they start out sounding really good and quickly head towards sounding really great.
MORE

→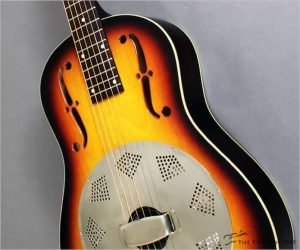 The National Jazz Blues model was built for a short time in the early days at National Resophonic. The design was very successful tonally and arguably the best sounding wood body available in the early 1990s.
MORE

→