Posts Tagged G.W. Barry acoustic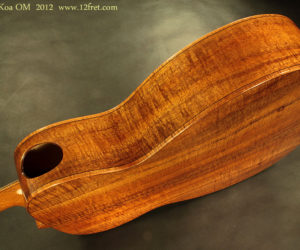 A beautiful new Koa Orchestra Model guitar from GW Barry, with a video demonstration by Dave Martin.
MORE

→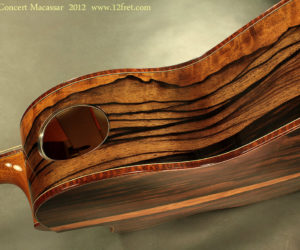 This weekend, the Montreal Guitar Show runs once again. We've already got feature on it, but this morning we took a few photos of two of the guitars G W Barry is taking to the show and we'd like to share them with you.
MORE

→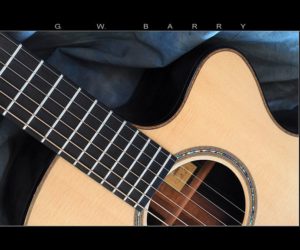 Someone once told me that a great luthier is like a great chef: they are all exceptionally skilled and at the top of their game,  you just have to find the right recipe for you taste buds. To my ears nobody has a better sonic stew then G.W. Barry.
MORE

→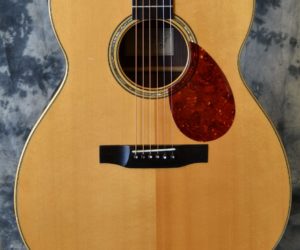 This certainly is a little gem of a guitar! The M or 0000 body shape works really well for a lovely balance between fingerstyle and strumming. Combine that with lush overtones, powerful bass, silky smooth yet crisp trebles and you get an exceptional sounding flat top. Simple yet elegant appointments and lovey wood sets make this guitar as much fun to look at as it is to play! Comes with a brown hardshell case.
MORE

→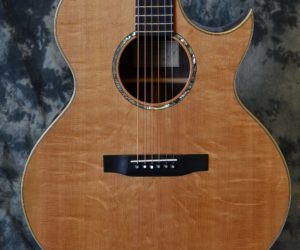 Here is a beautiful G.W. Barry Concert CW 1966 model which has really opened up through lots of playing time but has only minor play wear. The tone coming from this guitar is balanced with lots of lush overtones and a thick rich bass response.
MORE

→
Feast your eyes and ears upon yet another stunningly beautiful, positively dripping with tone guitar from the workshop of GW Barry! This custom guitar was built for 12th Fret teacher and finger style fanatic David Martin! Seeing and hearing this guitar flat out left me speechless so I had to ask Gordon and David to help explain the design elements and tone concepts behind this masterpiece. Thanks guys!
MORE

→