Posts Tagged amplifiers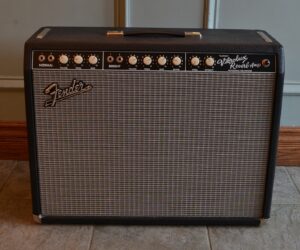 Here is a Fender Custom Vibrolux Reverb from 2009 which is in very clean shape.
MORE

→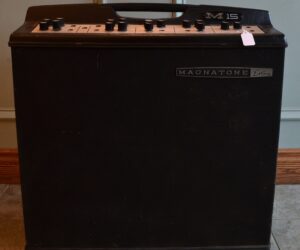 This mid 60's Magnatone Estey M15 stereo amp is in good overall condition and features reverb and great vibrato effects!
MORE

→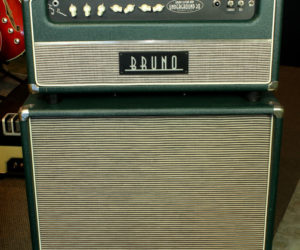 Bruno amps were custom built and individually voiced for the customer. Tony Bruno no longer builds, due to health issues; a very few 'new' amps are available from the major Bruno distributors, but generally all available Bruno amps are pre-owned. They are not common.
MORE

→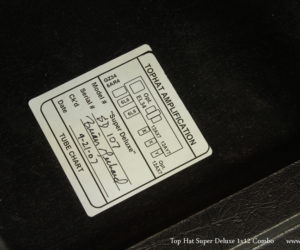 Something we don't see often – a 2007 Top Hat Super Deluxe Club 1×12 Combo Amplifier. This wonderful little amp uses a Celestion Vintage 30 12 inch speaker and takes 6L6, 6V6 or EL34 tubes for 22 or 33 wattts.
MORE

→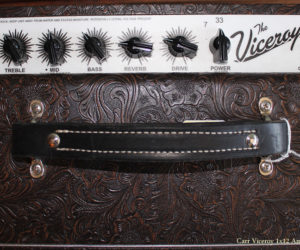 Here's a very clean 2010 Carr Viceroy 1×12 Amplifier! The Viceroy is a hand-wired, class A amp with two 6L6 tubes and a tube reverb. It's switchable between 33 and 7 watts, and has an Eminence 12 inch speaker.
MORE

→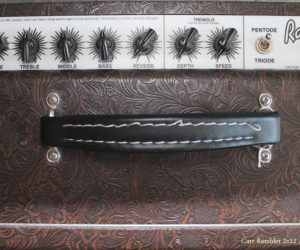 Here is a great condition, hand-wired 2008 Carr Rambler 2×12 Amplifier. The Rambler is a switchable pentode (28 watt) or triode (14 watt) design intended to enhance the idea of a 'deluxe' club amp, with reverb and tremolo circuits.
MORE

→