Instrument Categories: Banjos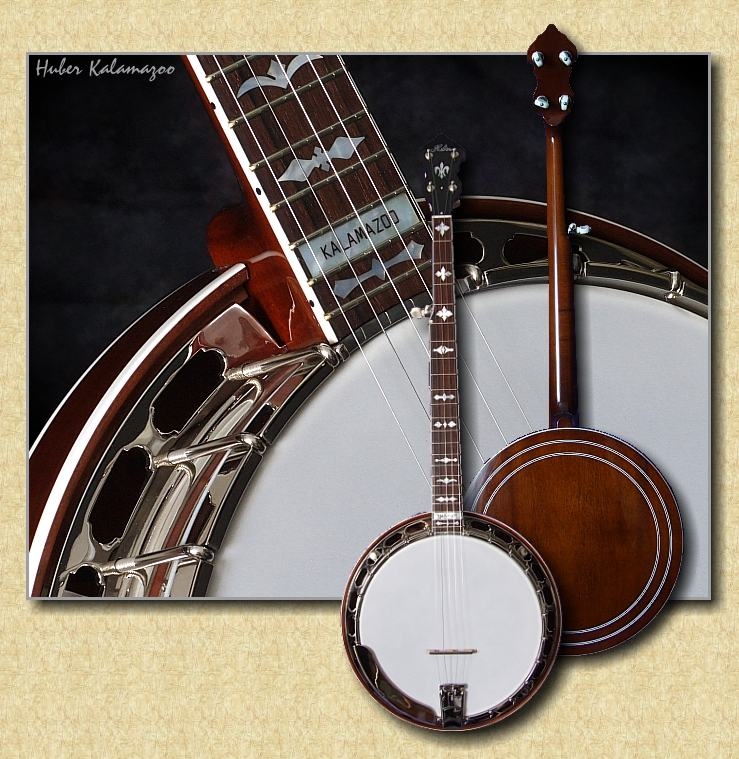 ---
Steve Huber Banjos represent the very finest in modern banjo construction – but designed and manufactured to a higher standard: the classic flathead banjos of the 1930s! Many banjo makers will hint that some aspects of their instruments can be compared to these legendary pre wars. Steve Huber goes several steps further.
The components used in the Huber Banjos are either identical to, equal to, or even of superior quality to those that were used in the storied pre war flatheads. They are assembled with an attention to detail that assures that each part is perfectly fitted to the others – a crucial and inescapable aspect of that Killer Tone.
With his goal of reproducing the sound, look and feel of the great pre war flatheads, Steve Huber knew that he would first need to recreate the components he would use to assemble into the Huber banjos. A good bit of the work was already done as the Huber tone ring was already several years into production and was widely acclaimed as an exact replica of the pre war flathead rings. Next came the research into the various other parts – some were available on the market, but many had to be engineered or made in the Huber shop.
The Huber Kalamazoo model features a bound Brazilian rosewood fingerboard, maple neck with mahogany resonator, one piece zinc flange, one piece armrest, steel coordinator rods, the Huber hide glue rim and of course … the famous Steve Huber tone ring!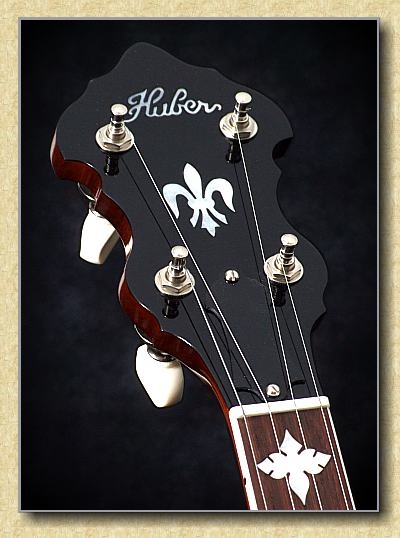 Specifications for the Huber Kalamazoo Banjo
* Huber tone ring
* Huber bridge
* 2 way truss rod
* Steel coordinator rods
* One piece zinc flange
* "Presto" style tailpiece
* Hide glue rim
* Huber neck
* Huber 5 ply resonator
* Waverly V-2 tuners
* one piece armrest
* Huber "vintage" head
* Limited Lifetime Warranty
* Hard shell case
---
Check out Grant's Banjo Setup Q&A
You can preview our videos now on Our YouTube Channel!
Year: Current
Class: Vintage
Condition: Brand New
---
---
Contact The Twelfth Fret Regarding This Item